Client management software for small businesses
Grow your client relationships with a powerful CRM app
*No credit card required
Manage all your contacts in one place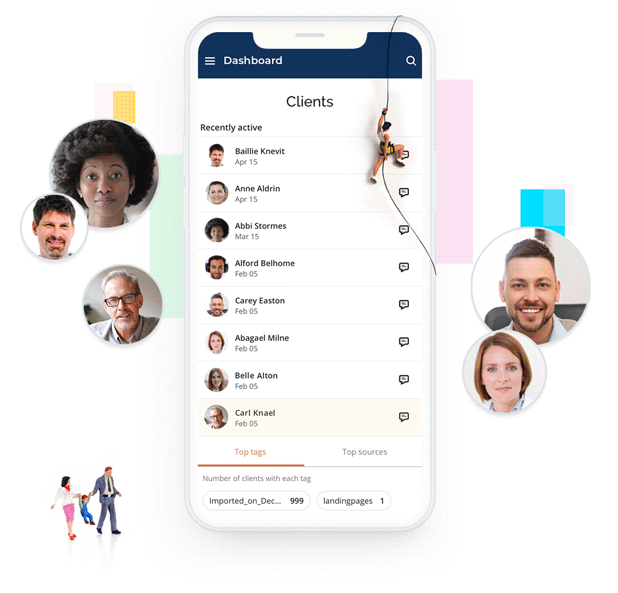 Never lose a contact again

Store, manage and label your leads, contacts and clients in one centralized online hub.

Know your clients inside & out

Get a birds-eye view of your clients' history ₋ appointments, payments, invoices, documents and conversations.

Run your business on-the-go

Have all the information handy wherever you are and whenever you need it with a friendly mobile app.

Boost your team's productivity

Easily collaborate with your team, assigning clients, appointments and incoming requests to staff members.
Keep your lights on and your business running 24/7
Let clients schedule, pay, share documents and take any action online from a friendly self-service portal

Spend less time on admin tasks and cut no shows by 50% with automated meeting reminders.

Gain more returning business with post-meeting follow-ups inviting clients to book their next appointment.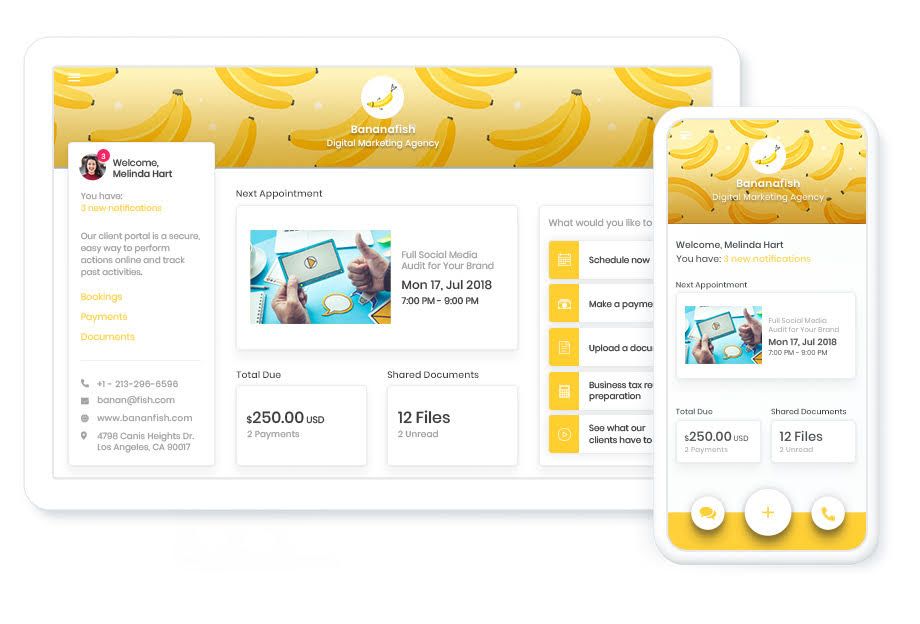 Over 100,000 service-based businesses use vcita to manage and grow their client base and business
Rated 4.4 out of 5 by GetApp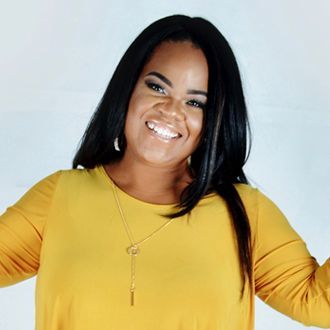 "vcita changed everything… How do you go from 50% no-show rate to less than 1%?"
Joelle Nwoke
Business Coach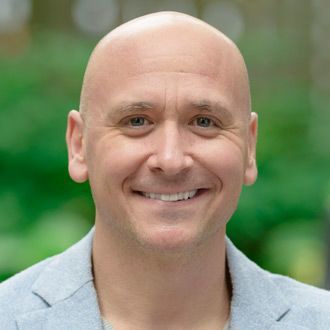 "A business coach tells you what to do; vcita does the work for you."
Brandon Klayman
Marketing & Sales Expert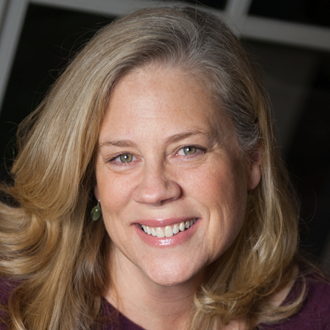 Counseling & mental Health
"It is very convenient that I can look at my client list and it's all right there."
Naomi Janzen
EFT Trainer & Practitioner
More leads. Happier clients.
Double your leads with a friendly website widget that greets visitors and converts them into clients. Increase your revenue with actionable email and SMS campaigns, friendly self-service options and smart automated follow-ups.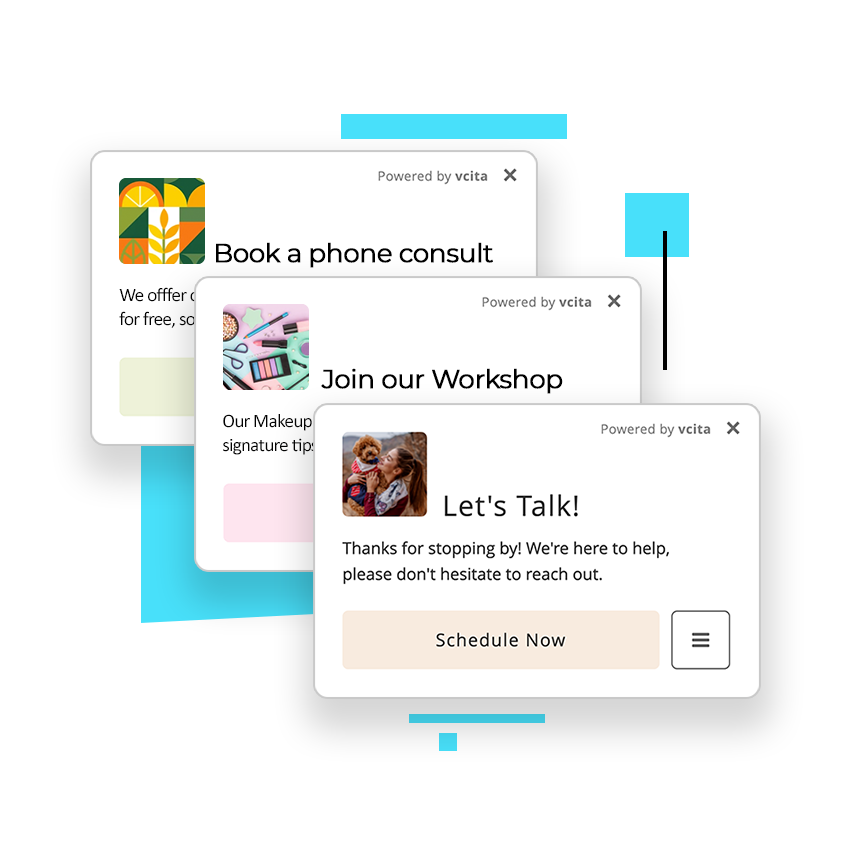 Smart. Simple. Powerful.
All the tools you need to manage your clients.
What is client management software?

Client management software is a powerful tool by which small businesses make a record and keep track of their clients and manage all aspects of their engagement with individual customers. In essence, this software goes beyond being a mere database of customer contacts, as it encompasses the entirety of the relationship between a small business and its customer and helps with the organization of the records of all past and existing clients as part of a single platform.

To perform its function, client manager software often includes a set of tools and features that streamline the management of customer engagement, including the descriptions of individual services and products provided to a particular client, records of payments made in relation to provides services or products or payments due for them, a timeline of important events encompassing all interactions with a client, a reminder of one's obligations in relation with a client, a support system for launching follow-up campaigns targeting past customers and creating leads out of new ones.


What to look for in a client management system?


There is a range of features that a client management system needs to offer to be considered as such. While these may vary, there is a common set of desirable functions that all customers should be on the lookout for. Still, trying to look beyond the sheer number of features and focusing on their potential to improve one's business is a key consideration when acquiring a client management system.

A quality client management system is lean, fast, and impactful when it comes to improving the quality of business-customer relationships. It should support easy setup and configuration as well as fast collection and retrieval of customer-related information. This is done by offering a user-friendly workflow in the creation and maintenance of the database of current and past clients.

Next, it should include the system for the automation of marketing campaigns (including follow-up ones) via email and SMS, as well as the support for attracting new customers in the form of the lead generation functions. It should also help the users stay up-to-date on the incoming events relevant to their clients via an in-built calendar and client meeting scheduling feature.

A quality client management system also offers support for easy integration with other types of software and payment gateways that small businesses are likely to use. Billing and invoicing should be supported through this system, as well as accessible team collaboration and client communication channels. Finally, a client-self service portal through which a client can review their interaction with a business and initiate it independently is a highly desirable feature of any client management system.

Why do companies use CRM systems?


Companies use CRM systems for a variety of reasons, but they usually boil down to a desire to improve several key aspects of their business enterprise.

First, companies use CRM systems to better organize and automate the customer relationship aspect of their business which has a great impact on its longevity and the bottom line. With the help of CRM, they get to create and launch marketing campaigns and analytical research directed at their customers. The data they gather is filtered and organized in a more insightful manner, allowing them to make better-informed decisions based on this vital information.

Also, CRM allows businesses to gather key information on the customers themselves based on creating a history of their interactions with them (purchases, participation in marketing campaigns, etc.) which, in turn, helps them create and offer improved and more profitable products and services. Targeting customers also becomes easier and allows for a more strategic approach to business planning. Finally, by having a collaborative CRM system, businesses can shorten the product development time and optimize their innovation management process.

CRM software also allows businesses to optimize various aspects of their day-to-day tasks, including the management of meetings with their clients, easier handling of payment and billing processes, streamlined support for customer acquisition and retention, etc.

GET STARTED
Your search for the perfect small-business client management software ends here.
No credit card required